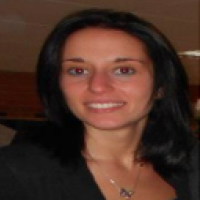 Data eInfrastructure Initiative for Fisheries Management and Conservation of Marine Living Resources

Journal articles

2014
1
Coro G., Candela L., Pagano P., Italiano A., Liccardo L. Parallelizing the execution of native data mining algorithms for computational biology. In: Concurrency and Computation-Practice & Experience, vol. 27 (17) pp. 4630 - 4644. Wiley, 2015. [Online First 28 November 2014]

2013
2
Appeltans W., Pissierssens P., Coro G., Italiano A., Pagano P., Ellenbroek A., Webb T. Trendylyzer: a long-term trend analysis on biogeographic data. In: Bollettino di Geofisica Teorica e Applicata: an International Journal of Earth Sciences, vol. 54 (Suppl.) pp. 203 - 205. Supplement: IMDIS 2013 - International Conference on Marine Data and Information Systems, 23-25 September, Lucca (Italy). OGS - Istituto Nazionale di Oceanografia e di Geofisica Sperimentale, 2013.

Technical reports

2014
1
Candela L., Coro G., Italiano A., Mangiacrapa F., Pagano P., Sinibaldi F. ENVRI - Integration, harmonisation and publication software components - version 2. Common Operations of Environmental Research Infrastructures. Deliverable D4.5, 2014.

2013
2
Candela L., Castelli D., Coro G., De Faveri F., Italiano A., Lelii L., Mangiacrapa F., Marioli V., Pagano P. D4Science facilities for managing biodiversity databases. Technical report, 2013.